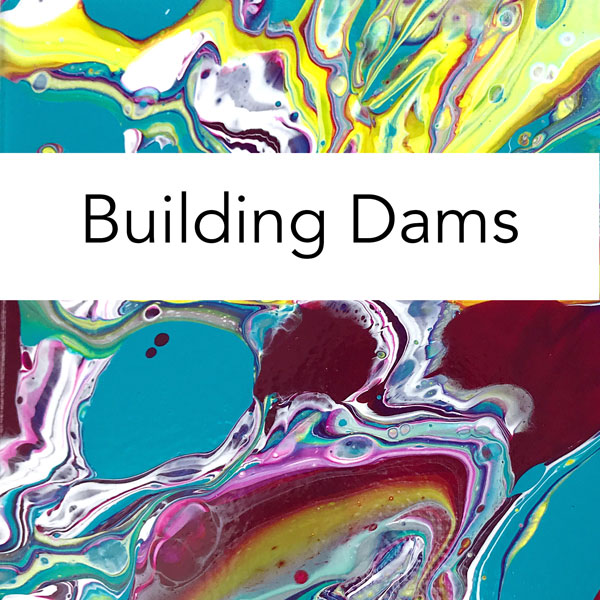 VIDEO
Deco Pouring Medium, Metallic Paint, no cell makers-except in the white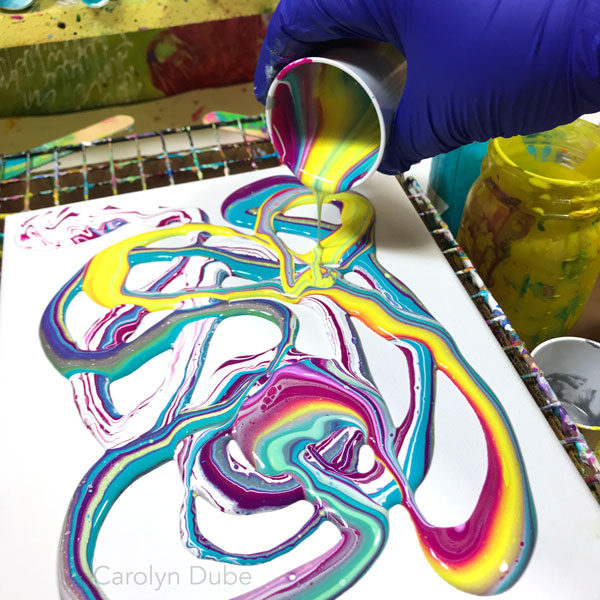 Thin layers mean lots of layers in the cup, and I wanted to have a ton of layers in here.  But that means the layers don't completely cover each color, so there is more color mingling and mixing in the cup.  With layers this thin and those colors touching, if I do a lot of moving of the paint on the canvas, it can mean quick mud.  That's the trade off with thin layers,they go to the darker and muddier colors faster.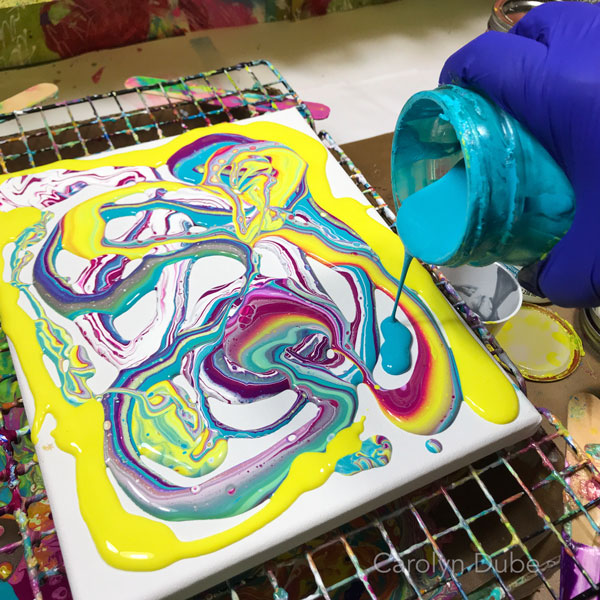 In order to keep the rainbow squiggles on there with all those lines, I filled in the blank canvas areas with the solid colors.  This did 2 things.  First, it filled in the white spaces without me having to disturb or risk any of the squiggles.  Second, it created a bit of dam to hold the color in place, to keep those curves and lines.  But with all this planning, there was a problem.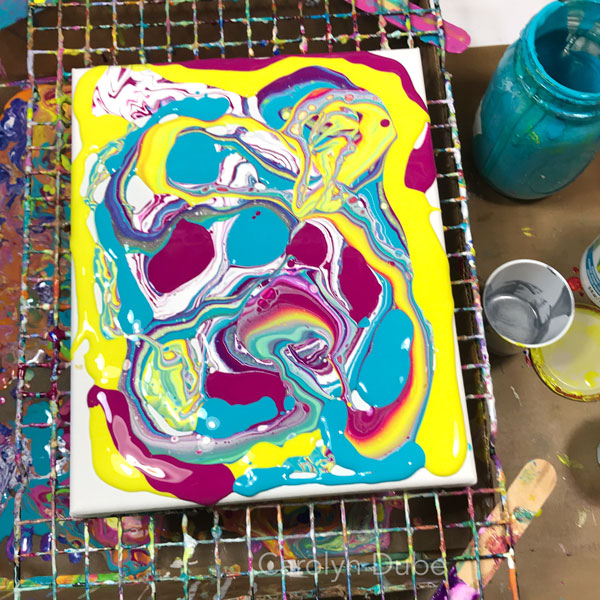 There was a corner of it I couldn't stand. It looked like a melted candy cane.  So I decided to run it off by tipping the canvas.  If you ever have a part you don't like you can do that.  It's especially handy if it is near the corner.
This was an OOPS, an Outstanding Opportunity Presenting Suddenly. I had planned to leave it just as it was, but once I let gravity give it a bit of a salt water taffy stretch I loved it even more than what I had planned.
If you do this and you find that your paint spreads out or runs more than what it did in the video, it means you paint mixture is more of syrup consistency.  If you want to thicken up your paint mixture, add more paint if you're using a pudding paint or use some Floetrol to thicken.  Be sure to put similar amounts of Floetrol in each mixture if you want it to dry smoothly and consistently.  If you're not sure what I mean by that, check out the Topographical Pours lesson and the Creating Your Custom Pouring Recipe lesson.