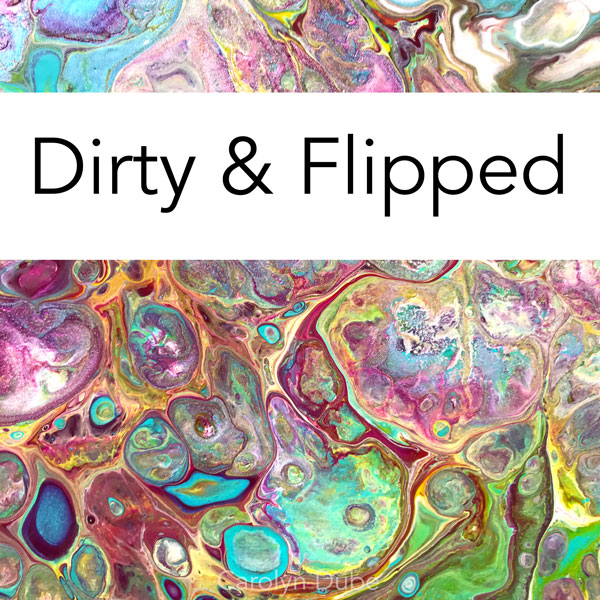 Compare the silcone white vs. dimethicone white- the frenemy color one flopped.
White paint creates the neutral zone between colors so less mixing.
Adding paint the confetti way.  Little bits here and there, not uniform.
The weights of the paints, so how you get it in there makes a difference, notice the side pouring.
Lots of layers, and what color you put on top of each other will determine what colors you create.  That's why Frenemy colors will darken things up
Red, yellow, and blue are primary colors and you can make every other color with those.  Using only the primary colors and white in a dirty pour keeps things more tidy.
Canon ball vs. dipping your toes in gently to describe how you put the paint in the cup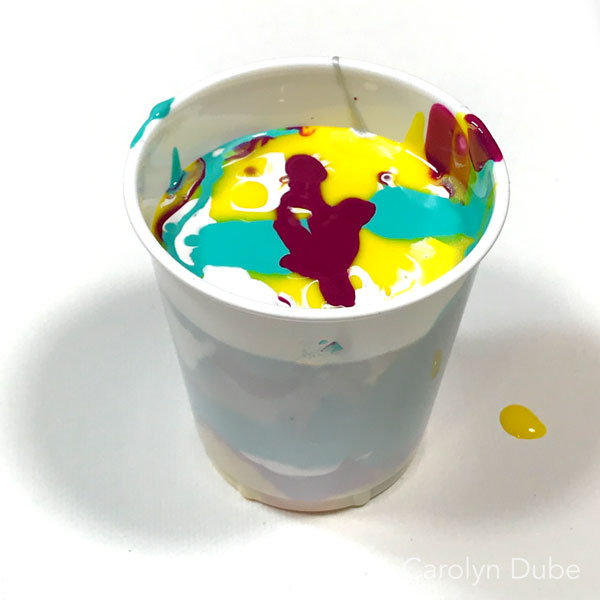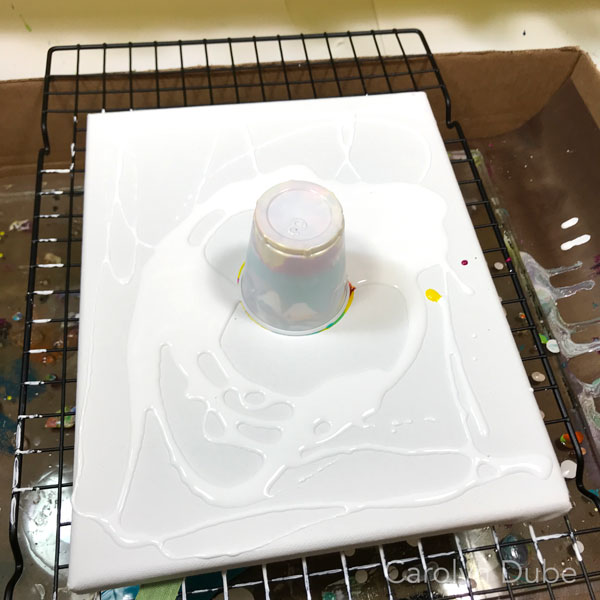 Don't fall in love with it just yet, there are lots of changes coming.  Why? There are under currents in the paint that will pull at it.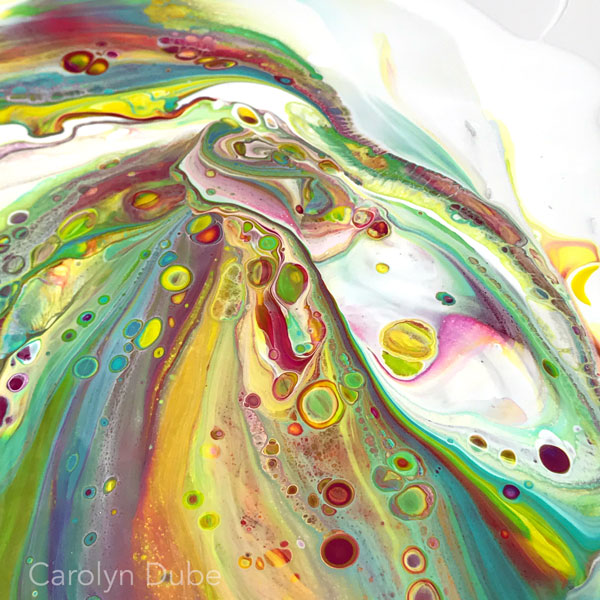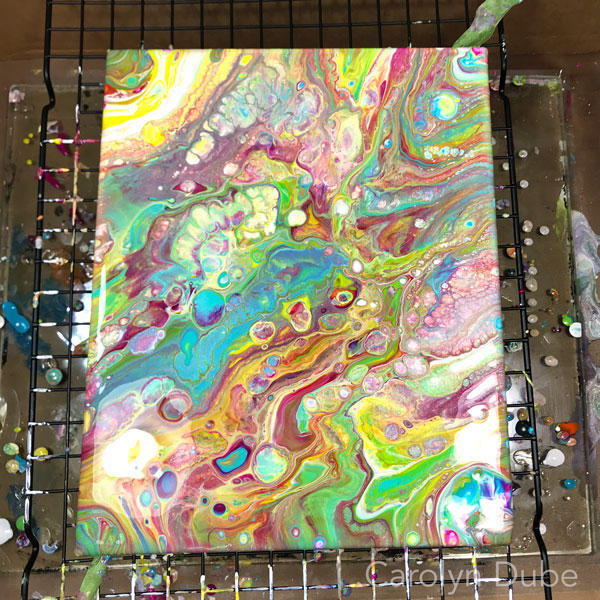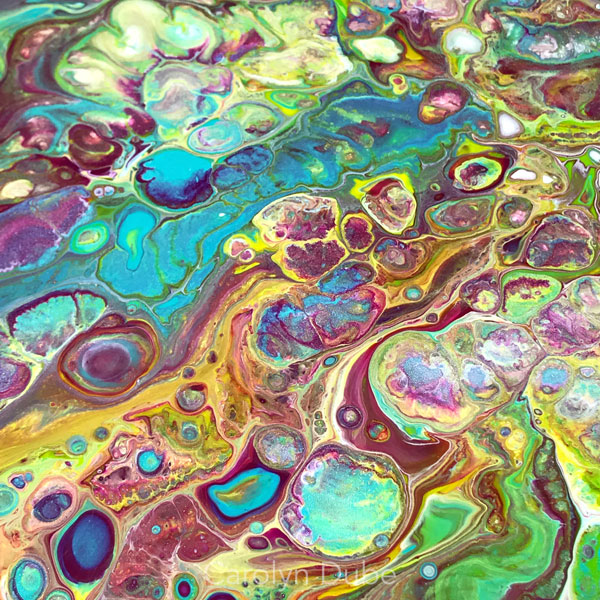 The Frenemy Dirty Flip