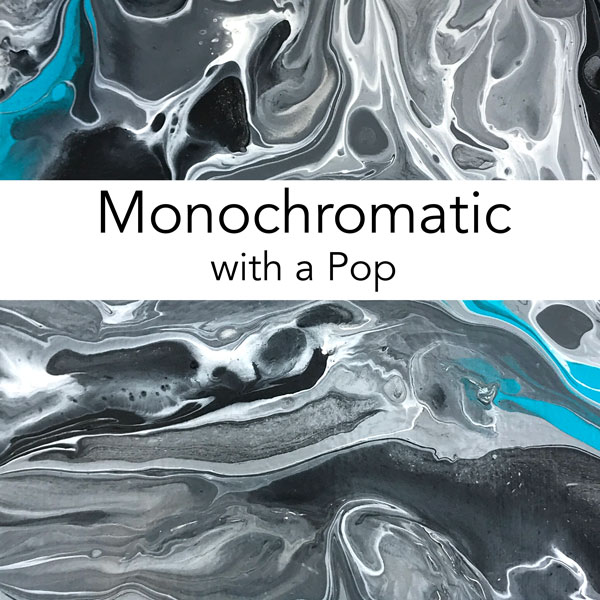 Insert Video-
Video Password:  Every video in the workshop requires a password, it is the same password for every video and it is listed directly under the video so you don't have to remember a thing. You can copy and paste it, and be sure that there are no blank spaces.  The computer elves are very particular about that.
Video Password:PPFUN
Watch/Download on Vimeo. Need help downloading or with other technology issues? Check out the technology help page here.
Now it's your turn to play. Add white to a dark color to mix up variations of that color and create some puddles.  Then let gravity do it's thing to pull them salt water taffy.  Put dimethicone or silicone into one or all of the colors.
Questions? Leave a comment here on the lessons page or in our Facebook group.  Not a member of the group yet? Go here to see how to join.
Supplies Used (and as always substitute with what you have on hand or prefer to use)
Pouring medium: Liquitex
Dimethicone in the squeeze bottle of white paint.
Take a dark color (of paint and pouring mixture), I used black, and put some in 4 cups.  Add white paint mixture to 3 of the cups in varying amounts, creating 3 different colors. If you are a metallic paint person, you can add metallic paint to each cup or mix up the metallic with pouring medium.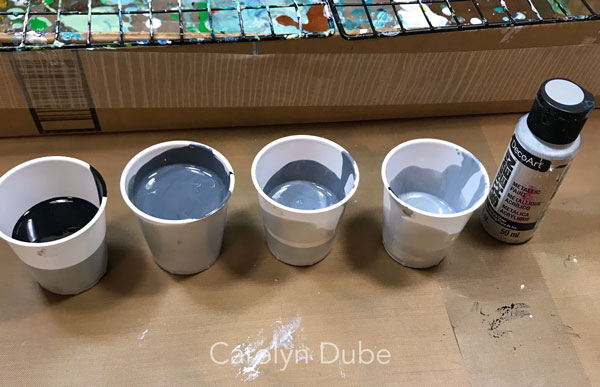 Create puddles of color, or eggs as I call them. You are manually creating big cells that will stretched by gravity.  The white paint added from the squeeze bottle has dimethicone in it and that is why it has spread out differently than the other paints.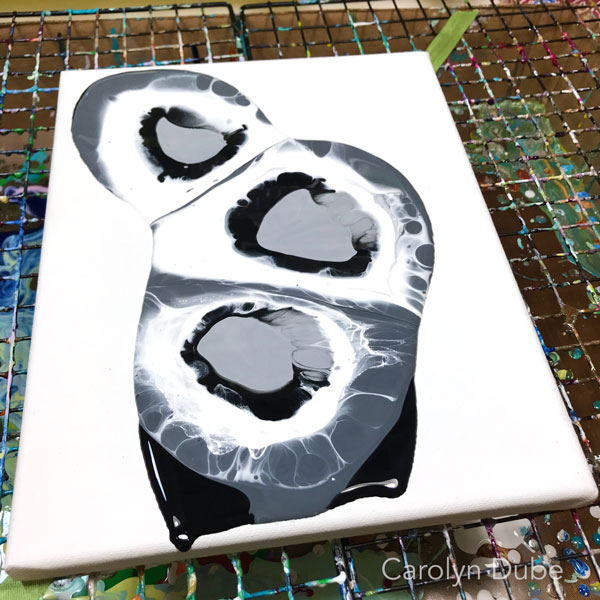 Add paint until all of the canvas is covered.  This is a syrup pouring medium, so it is going to move a lot. Then I added a lot of paint to the canvas, which will increase how much it will move.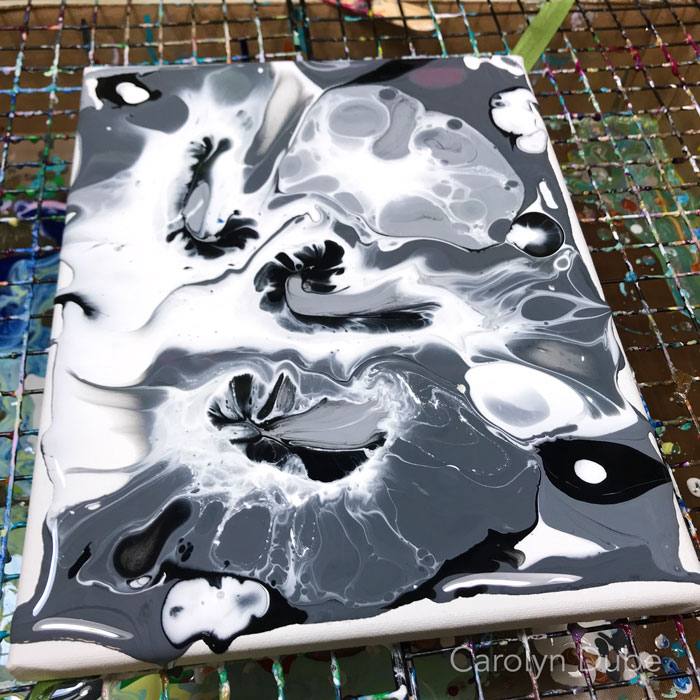 3 blobs of teal were added to the canvas, and very quickly, gravity pulled and stretched them.  There was a current flowing under the paint, one that was pulling the paint to one side, the left.  This is because that side was lower than the other.  To counteract that, I raised that side up with thick cardboard to interrupt the current and to let gravity pull the paint back to the other side.
Once some of the paint had dripped off, I put it back down to the level that I had it at in the beginning.  The current had been interrupted and there was less paint so now the paint was flowing off all the sides more evenly.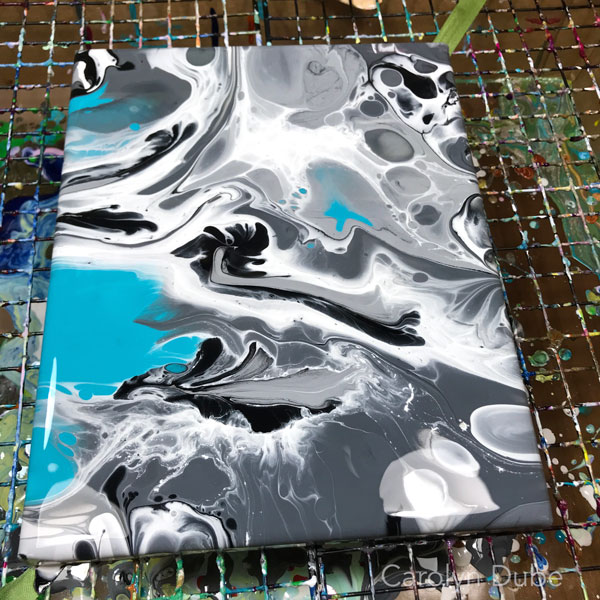 Here it is dry.  Letting gravity stretch and pull on the syrup pouring medium created an almost marble look with the white veins.