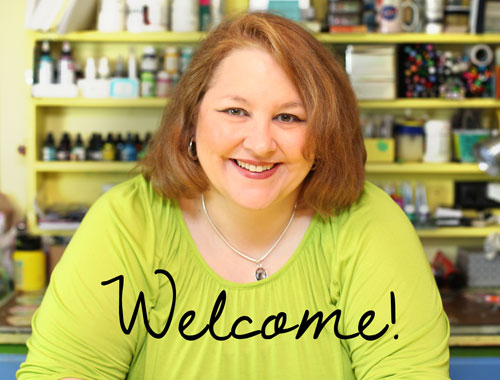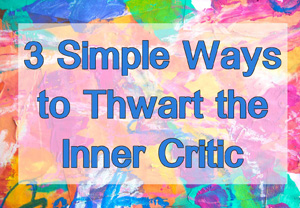 So glad you're here and a part of the newsletter which I send out each week.
It is a privilege and honor to be welcome in your inbox so when I send you an email, it has a little something extra in it.  Something like a downloadable Spark of Art-spiration or maybe a bonus video only available to newsletter subscribers or a discount of some kind.
Dealing with Those Pesky Critical Voices
The voices in my head of perfectionism and long gone judgmental relatives keep me from creating.  I've battled these voices that make up my inner critic and along the way learned how to quiet them so I can play.  I want to help you quiet those critical thoughts that get in the way of your creativity.
This video and pdf, exclusively for newsletter subscribers, shows 3 ways I stop that cranky critic.  You'll also see that I am huge fan of Princess Diana and her wedding dress in the video but my drawing doesn't exactly capture it realistically…
Check out the video and pdf below.  Be sure to download them both so you'll have them whenever you want!
3 simples way to thwart the inner critic pdf
To download the pdf above just right click on the link and save as.
A Spark of Art-spiration is included in there also!
The video password is play

You can watch the video on Vimeo here as well as download the video from Vimeo.
Want more color and play?
Come on over and join me:
in the Facebook group at https://www.facebook.com/groups/1653707154911287/
on the blog at http://acolorfuljourney.com/
on YouTube at https://www.youtube.com/channel/UCdXS_Br77vmmJTlHQFL0rNQ
on Instagram at https://instagram.com/carolyn_dube/
on  Facebook at https://www.facebook.com/aColorfulJourney/
on Pinterest at http://www.pinterest.com/cdube/