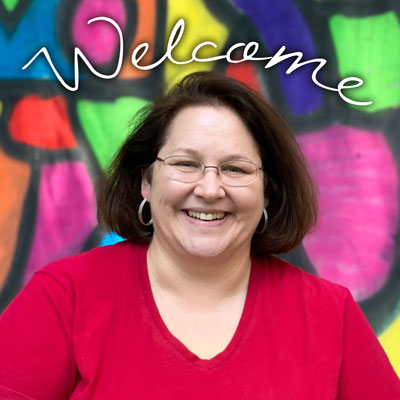 What this workshop is about:
Anything, well just about anything, can become a pattern making tool on a gel plate. In Playing with Found Patterns, items from the kitchen, the trash, the garage and more will be used to create layered gel prints step-by-step.
If you've never made a gel print before, I've got your back. The 5 lesson mini workshop, The Basics of Gel Printing, is also included for you.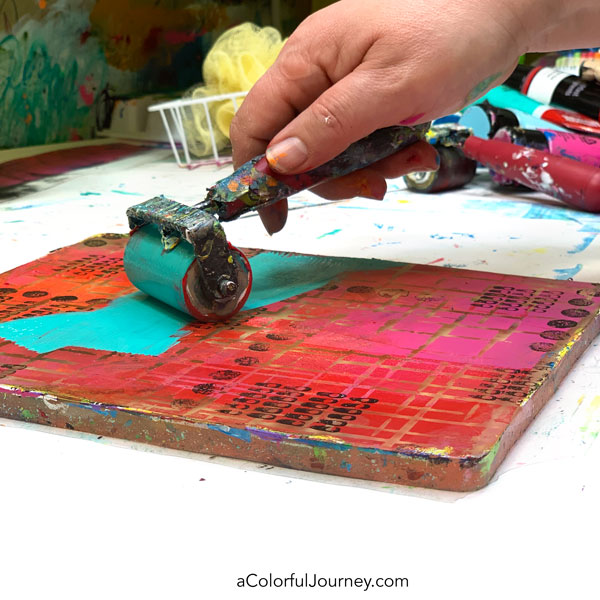 There are 3 key factors to be aware of when using found patterns and you'll discover how they are used to create prints with pattern making tools from around your home in this workshop.
Both of the prints below were made using the exact same common household item. Knowing what to adjust and how to do it means you have the flexibility to take the same tool and create dramatically different looks.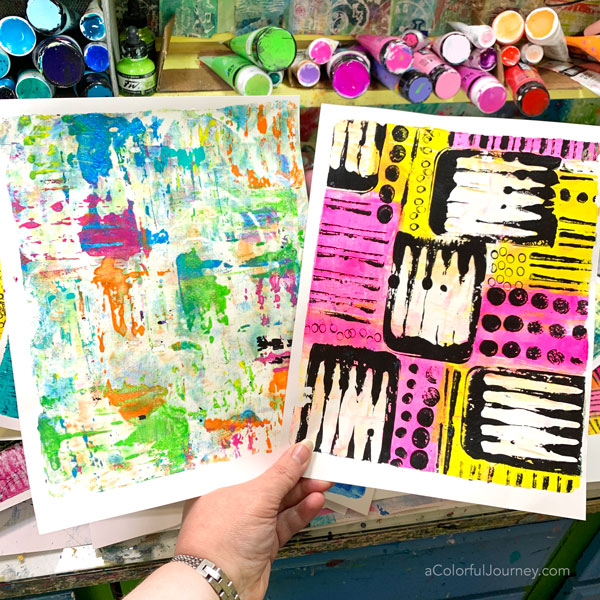 Once you're registered for this workshop, you've got lifetime access and the videos are downloadable too!
Ready to get started? Then click here to get registered!