If this is your first online workshop with me:
If this is your first workshop here at mixedmedia.carolyndube.com then you'll need to create an account when you register. Even if you already get my newsletter, you'll need to create an account because the workshop is completely separate from the newsletter.
If you taken a workshop here before:
That means you have an account already so you'll need to log in BEFORE registering for Permission to Play.
For everyone:
When your registration is complete you will see a message on the screen about confirming your email. If you don't see that, then the registration didn't go through.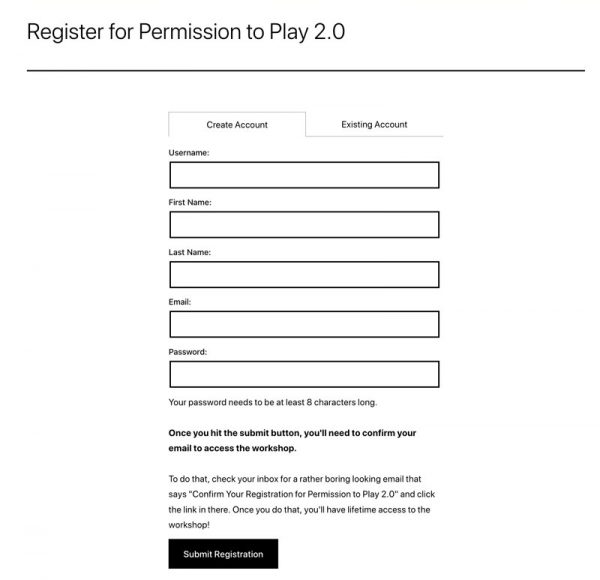 Already have a workshop account?
Then click on the "Existing Account" tab on the registration form and enter your username and password.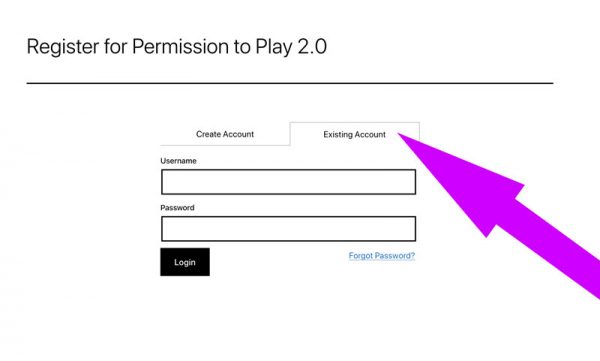 Once you have completed the registration and hit submit, then check your inbox for a rather boring looking email that says "Confirm Your Registration for Permission to Play 2.0" and click the link in there. Once you do that, you'll have lifetime access to the workshop!
What if it isn't a link? Depending on the security settings of your email provider, it may remove the ability to click on the link. If that happens, then simply copy it and paste it into your browser to confirm your email.
Having a problem not mentioned here? Then email me (carolyn at acolorfuljourney dot com) with the details of what is happening and we'll get it figured out together. The more specific you are and the more information you include the faster we can get it figured out.