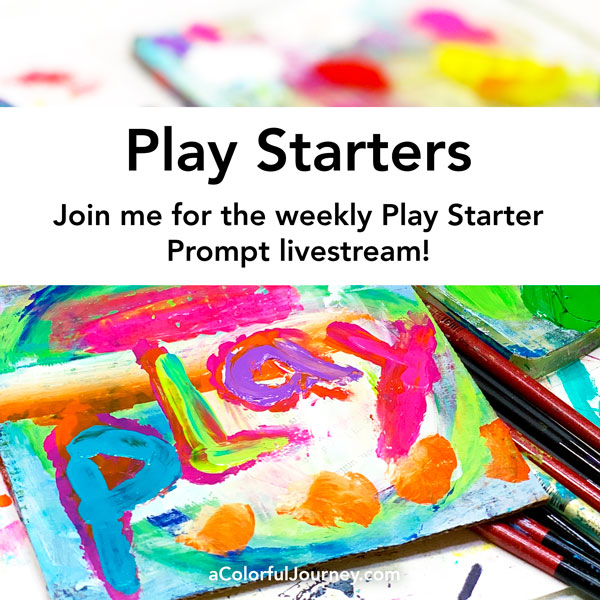 Right now, the computer elves are sending you a welcome email wiht all the details about Play Starter Livestreams!
Then, each week you'll get an email reminder about the Play Starter Livestream so that you know when they're happening as well as my weekly newsletter. The newsletter includes a free download each week along with creative encouragement and inspiration.
Where do the livestreams happen? They take place inside my free Facebook group, Play Sparks. If you're not a member yet, just head on over and request to join so you can see the livestreams or their recordings.
When are the Play Starter Livestreams?They happen at various times of day to give as many people as possible a chance to come and play. I post the times in advance and send in the emails so you know when they're happening.
Are they recorded? Yes, they are! So you can watch them anytime you want!
What are the Play Starter Prompts? They're a prompt designed to give you a place to start your play.
What supplies will I need? Anything you have on hand is perfect! Truly! After you watch one of the Play Starter Livestreams, you will see why any art supply and any experience level works with these prompts!
Looking forward to seeing you there!
Carolyn