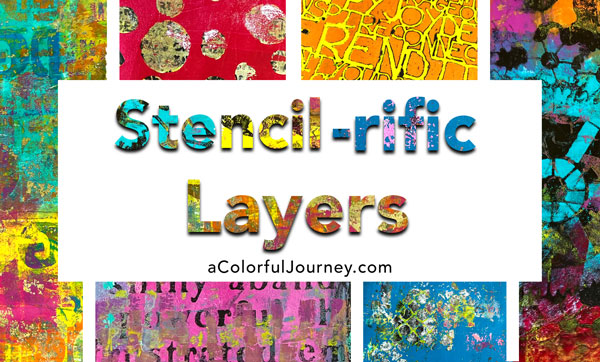 It's exciting! You are now a part of Stencil-rific Layers! I am looking forward to gel printing with you!
As you're reading this, the computer elves are sending you a few emails.
One will be your receipt.
One will be your username and password.
One will be a welcome email from me with some housekeeping details including login information.
If you don't get these, that means the elves are confused- so just email me (carolyn @ acolorfuljourney dot com) and we'll get it figured out together.