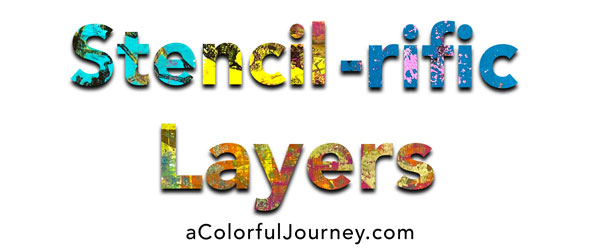 You are now a part of Stencil-rific Layers! I am so excited for you and the fun you're about to have!
As you're reading this, the computer elves are sending you a few emails (and they're all going to the email you just used to purchase the workshop).
One will be your receipt.
Another will be your username and password if you're brand new here.
Then one will be a welcome email from me with some housekeeping details including login information.
If you don't get these, that means the elves are confused- so just email me (carolyn @ acolorfuljourney dot com) and we'll get it figured out together.
Want to use another email for the course? Just email me and I'll manually move things to the one you want.
For those of you who already have a classroom account, you can log in and you'll find Stencil-rific Layers waiting for you on your My Courses page!