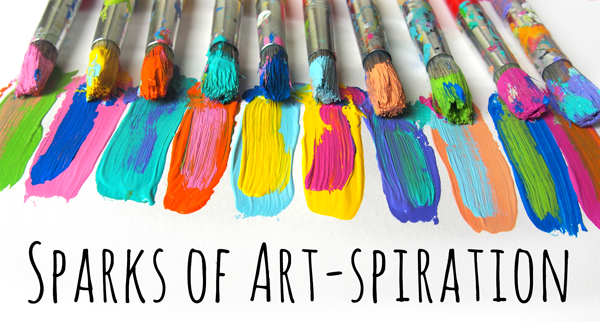 What is a Spark of Art-spiration? It is a snippet of a larger work. Each person looks at the same Spark of Art-spiration, but how it speaks to each of us is unique- and that is the magic of the Sparks.
Ideas on how to use a Spark of Art-spiration I've put a few of my favorite videos here.
Print out the spark using any inkjet or laser printer.
Then paint on it, rip it, cut it, use it whole, doodle on it, etc.
Since you can print it again and again in any size there is no fear of ruining it. That gives you complete freedom to experiment, play, explore, and just have fun arting.
Share what you create with the Spark on social media and in our supportive free Facebook Group.
Sparks of Art-spiration are exclusively available for newsletter subscribers (that's you!)
Its only available for a limited time only so if you're here right now, download it!
This is for your PERSONAL, non-commercial use only. By downloading it you are agreeing to these terms.
To download:
One a desktop computer, right click on the image and then select Save As
For iOS mobile devices, give the image a long tap and the image will "pop up". Be sure to hold it long enough, it's a long firm hold. At the bottom of the screen, your device will give you the options available on your device. If you're new to this feature on mobile devices, you may have to swipe among the choices to find the save image.