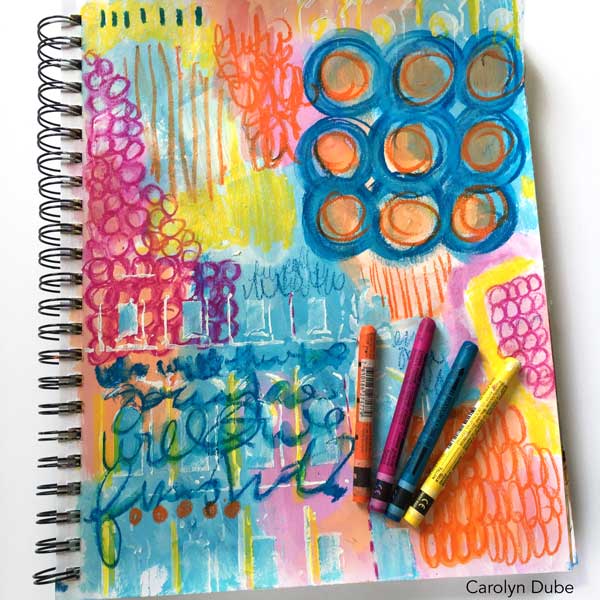 Those 4 little watercolor crayons created all the color on this page.  A bit of gesso and white paint helped, but all the pigment and color came from just those 4 crayons. Water reactive art supplies, like watercolor crayons, can be used in a variety of ways which creates a variety of looks.
What if you don't have watercolor crayons? Substitute with any of these: Distress Crayons, Portfolio Crayons, and Gelatos.  What if you don't have any of those? Just use whatever supplies you do have to create the layers.  Mix paints with gesso to create the soft dreamy colors.  Use darker paints or other supplies to make the marks for the top layers.
One big question is how do you know when a page is finished?  There is no magic one-size-fits-all answer.  This is play and art so the answer is different for each person. But there are some strategies to help you with the decision.  And by the way…sharing the Facebook group is a great way to do all 3 of these!
Talk about it with someone either in person or on-line.  Just the act of sharing about it will often get me to notice something I hadn't before. Sharing your play in the Facebook group is a place to talk about whether or not a page is finished.
Take a photo of the page.  Looking at the photo gives you a different perspective.
Ask others for feedback about what they think the page needs to feel complete.  You don't have to do what they suggest, but just getting some new ideas may spark you.
Video Password:ArtFun

Video Password:ArtFun
Need help downloading? Check out the Troubleshooting & Technology Questions page.
Here is the first layer with a very soft feeling using the watercolor crayons and gesso.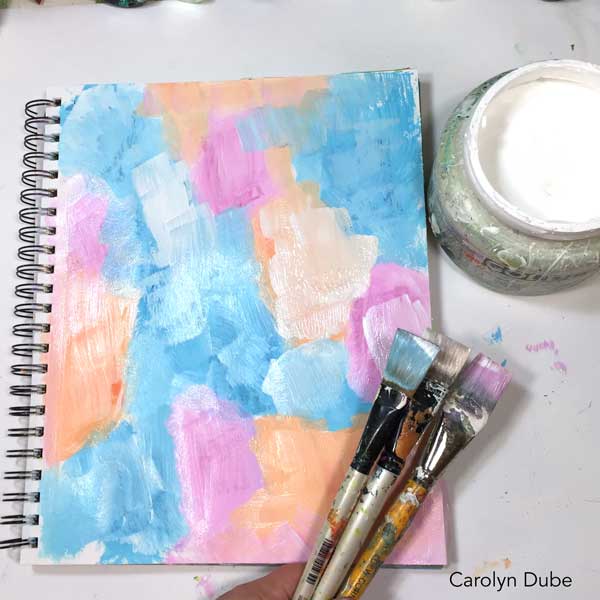 Draw random shapes on the page with the same watercolor crayons used in the last step.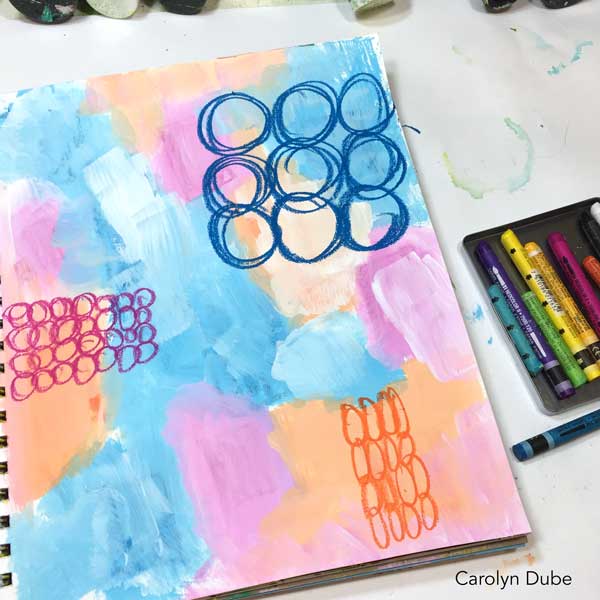 Add more pattern to the page by stenciling.  You don't have to use an entire stencil- you can use parts of it to build up pattern on the page.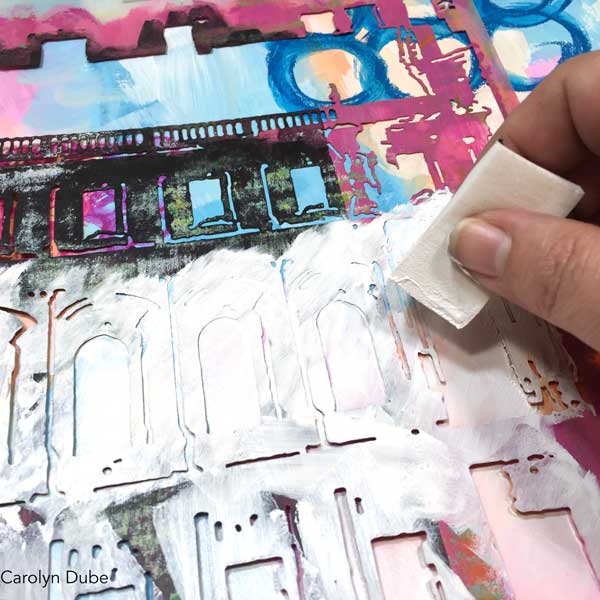 As you add more layers, start to notice the spaces on the page that are defined by the color.  Here you can see the general areas before I added lots of layers on top.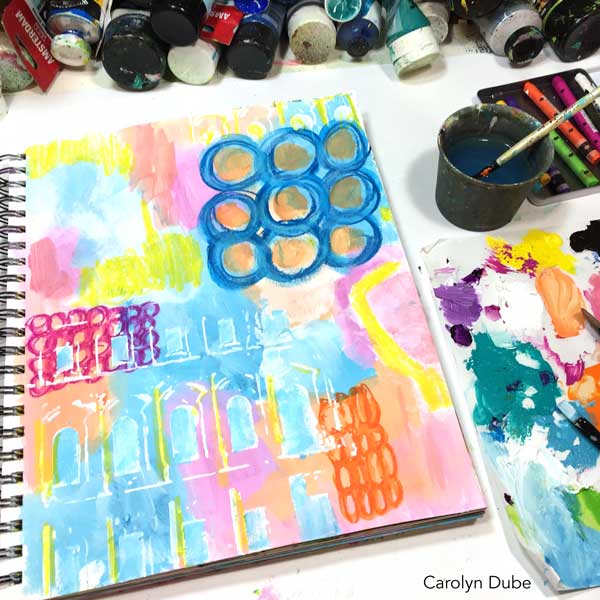 On the finished page below, you can compare the color areas from above to the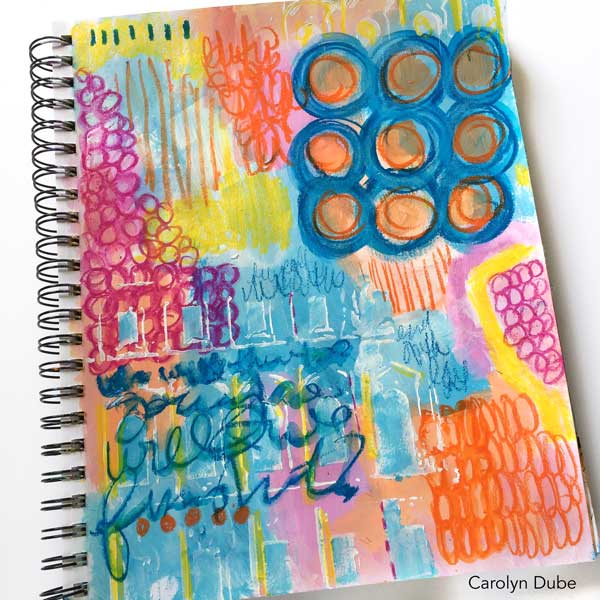 Now it's your turn to play! Grab your watercolor crayons and start exploring mixing them with gesso or paint and using them dry! I'm looking forward to seeing your play!  Share it with us in the secret Facebook group.  Not a member yet? Send me an email (carolyn at acolorfuljourney dot com) letting me know your class username and I'll get you in there!
Questions?  Leave them in the comments below or in the Facebook group.  I answer all questions personally and I trust the computer elves to notify me when a question is posted.  If you don't hear back from me in a day – that means the elves didn't notify me.
Supplies I used in this lesson (and substitute with whatever supplies you have on hand)
Watercolor crayons (yellow, flame red -which looks orange to me, cobalt blue, and purple – which looks like magenta to me)
Gesso
White paint – I used heavy body paint so that it was more opaque