Masks and stencils…are they the same thing? Technically no.  But to me, they are totally interchangeable terms.  As we play with more stencils you'll see how a gel plate lets you stencil with speed and we're doing a wet paint version of Let it Ride today!
Video password:gelprinting
Watch/Download on Vimeo.  Need help downloading or with other technology issues?  Check out the technical help page here.
Masks are great for covering up things, but can take a while to apply the paint if using a cosmetic sponge or a brush onto paper…and it might slip around…but with the gel plate, it goes quickly and the natural grip of the gel keeps it in place!
When using masks, I tend to put the mask on a naked (paintless) plate because then the plate will grip the stencil and hold it in place.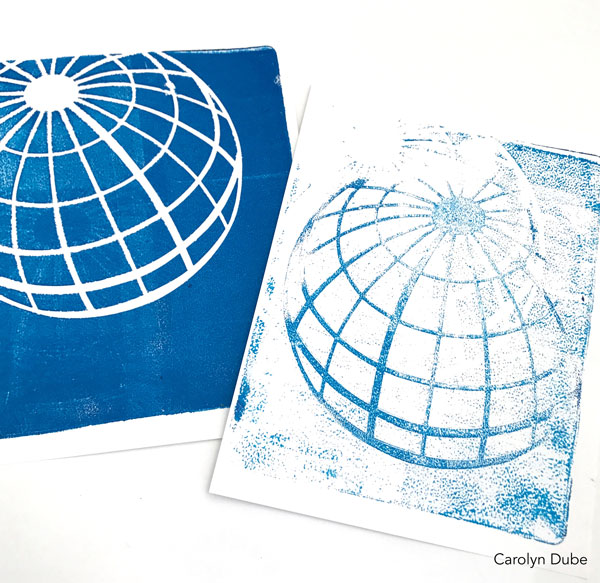 You can add layers to existing prints.  This print, which doesn't rock my world at all for all sorts of reasons, becomes one I love by adding a mask to it.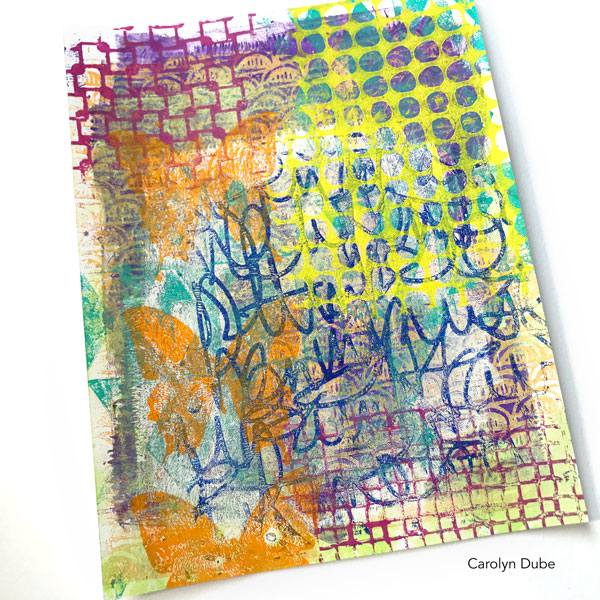 When using words on the gel plate, it is important that they are backwards or reversed when you put them on the plate.  If you remember to put the words on backwards every time, then you are doing far better than me.  I still have to stop and think which way I am putting the text on the plate lol!
When I took this print, I lifted the paper quickly.  That means not all the black paint transferred to the print, allowing some of the color and pattern to peek through.  If I wanted the black to be more solid, then I could have left the paper on there longer.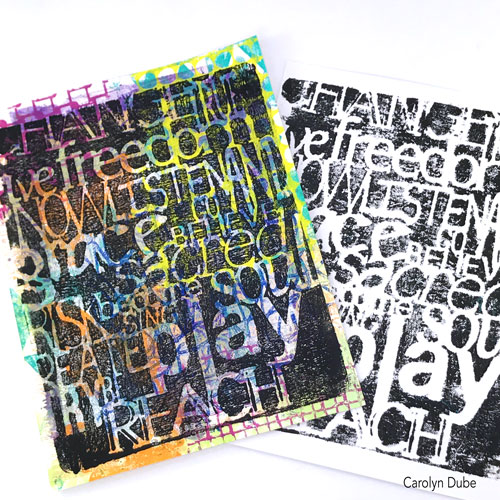 Let it Ride with Wet Paint
 Put a stencil on a naked (paintless) plate
Brayer paint on part of the stencil.
Lift the stencil and move to another area of the plate
Brayer another color of paint on part of the stencil.
Repeat this over and over, letting the wet paints layer over each other.
Remove the stencil and let the paint dry.
Brayer paint over the dry stenciling. You can use white or color or a combination of colors.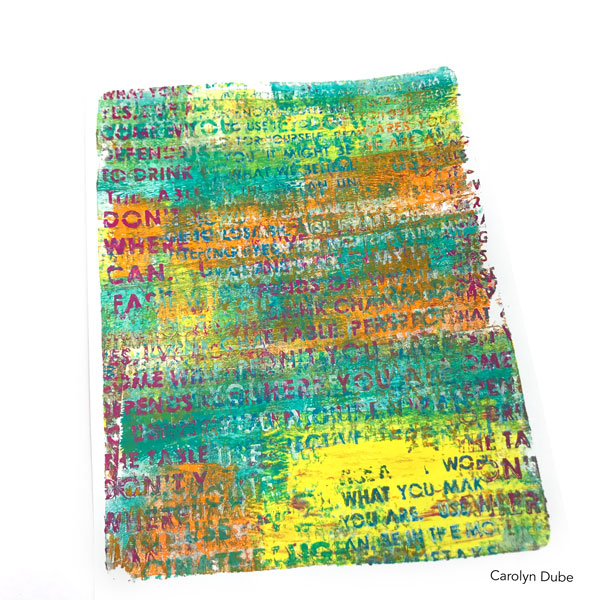 I am happiest when I use up all the paint on my plate and supplies, so rather than let the paint dry on the stencil, I used book text to grab a clean up print off of it.  Book text is a bit more absorbent than cardstock, so it grabs the paint a bit better for clean up prints.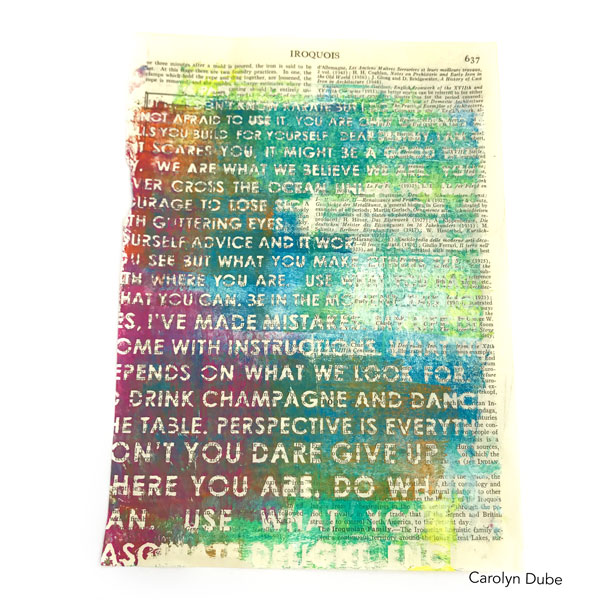 Using a gel plate as the palette for the paint or a place to clean the brayer can create deep wonderful layers of pattern and color. This is one of my all time favorite prints!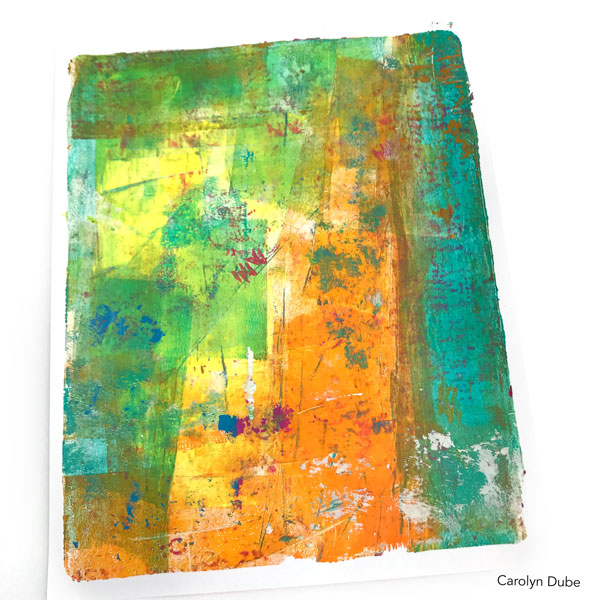 Now it's your turn to play!  Grab some stencils and experiment around with the Let it Ride with wet paint technique, try adding a strong stenciled layer on top any of your prints or whatever else your gel plate inspires you to print!
And of course, we all want to see your prints in the Facebook group! There is so much inspiration in there, if you have a moment check it all out!
Supplies used in this lesson:
Plaza Art: Pthalo Blue
Golden heavy body  Mars Black
Liquitex Heavy Body: Medium Magenta, Cobalt Teal, Yellow Light Hansa, Cadmium Orange Hue, Brilliant Blue, Titanium White
Paper:90lb paper, a light cardstock at Amazon.
8×10 gel plates:  Gel Press Plates at Amazon   Gel Press Plates at DickBlick
4″ and 2″ brayer:  at Amazon     at DickBlick
You can find all the supplies in used in all the lesson here.