Did you ever play with a Slinky and make it go down the stairs? Once you start it, it goes stair after stair.  You can see a rainbow Slinky in action here.  Paint acts a bit like that Slinky, once it starts over the edge it will pull on the paint.  As it pulls on the paint, it impacts the look of the cells.
Supplies
Pebeo shimmer, India Ink, Floetrol, Paints in jars were floetrol with ample dimethicone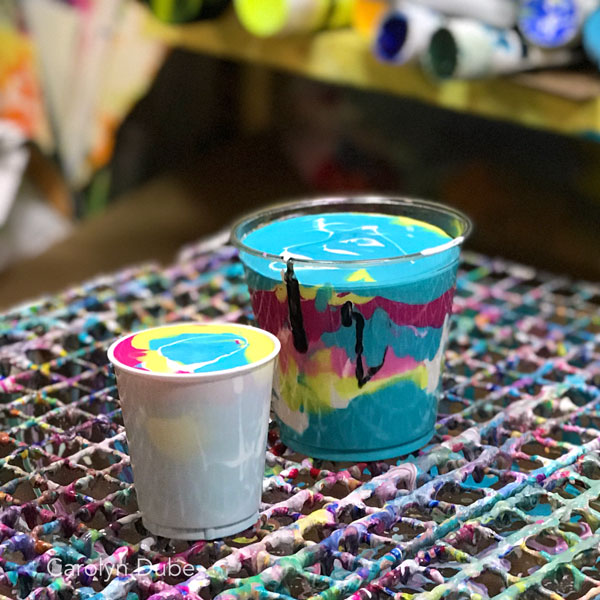 You can mix up any acrylic or water based fluid color and add it to pouring medium.  I used a pearlescent, shimmering paint by Pebeo to create a slightly different blue and India ink to create the black.  Just a little black can go a long way, which is why I only mixed up a touch of it.
I created similar cups of layered paint. The paints were all added in the same order, but amounts were different simply because of the difference in cup size.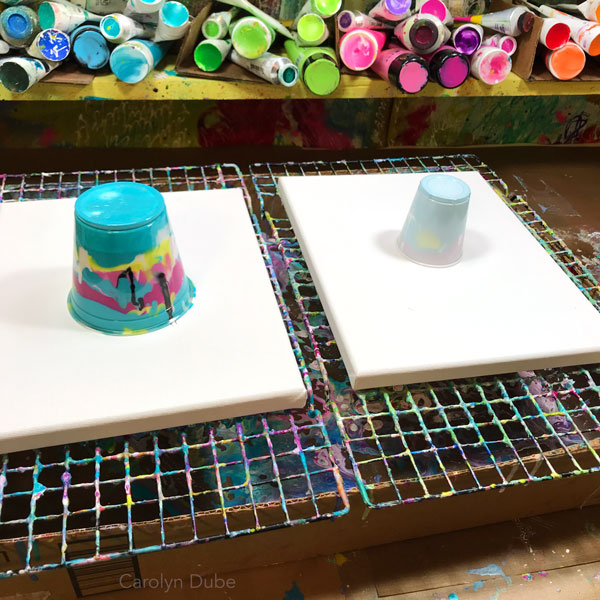 The larger cup had ample paint for this size canvas, so it quickly started running over the edges.  The smaller cup did not run over the edges immediately.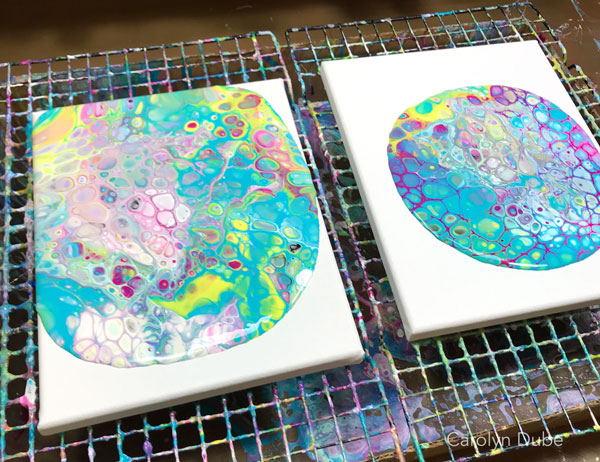 Here's a close up where you can see the color going over the edge and how it stretches out the shapes.  Once it starts over the edge, it will keep pulling paint over the way a Slinky keeps going down the stairs.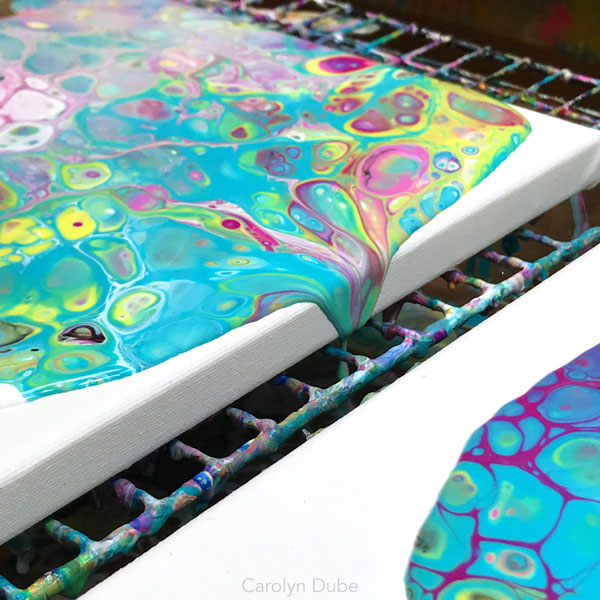 This smaller cup eventually did start over the side but there was not as much paint to go over.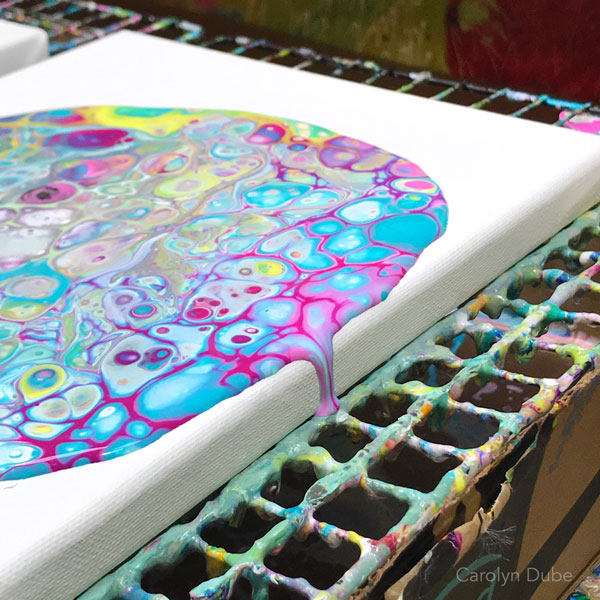 How much paint you use impacts how it will flow over the edge.