A repeatable pattern is one that the ends of the pattern/design line up to create a continuous pattern/design. You saw this in action in the Living on the Edge video where we lined up the Circles Layer Me stencil to fill the entire page.
This video is about how to stencil ones that are not repeating patterns plus stacking a stencil on itself!
Video password:rainbow
Download the video here. Need help? Check out this page.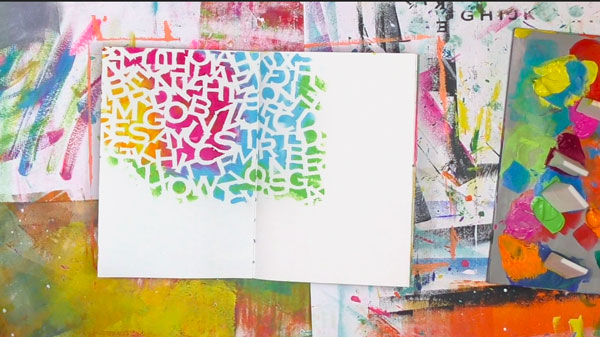 The trick to repeating a non-repeatable pattern is to not have any straight lines/edges. Notice above there is an organic feel to the edges, that is very intentional. If I had gone all the way to the edge of the stencil, then there would be a hard line. That line would show exactly where the pattern didn't line up as I added more stenciling to fill in the space.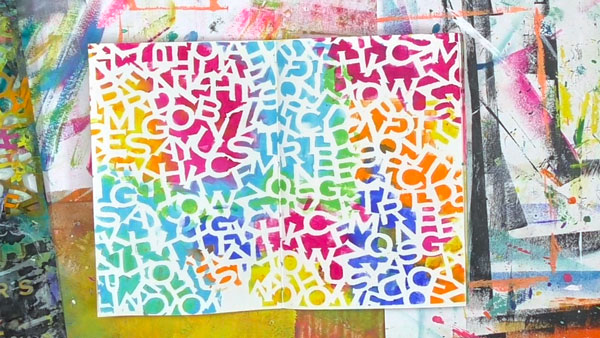 One layer of stenciling creates one look. Adding more layers of the same stencil on top creates another look.
As layers were added onto this, the edges were kept organic or not in a straight line, like with the yellow below. Having those organic edges allows for the layers to blend into each other.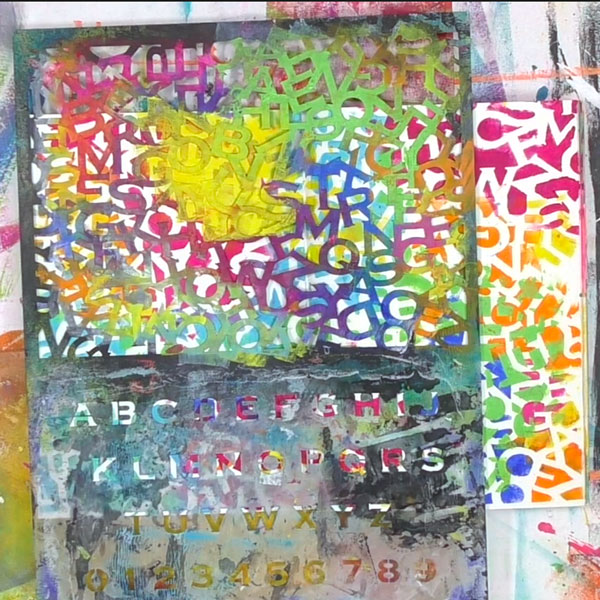 What can you do with a busy background like this? Head on over to the next video and you'll see one of my favorite things to do with it!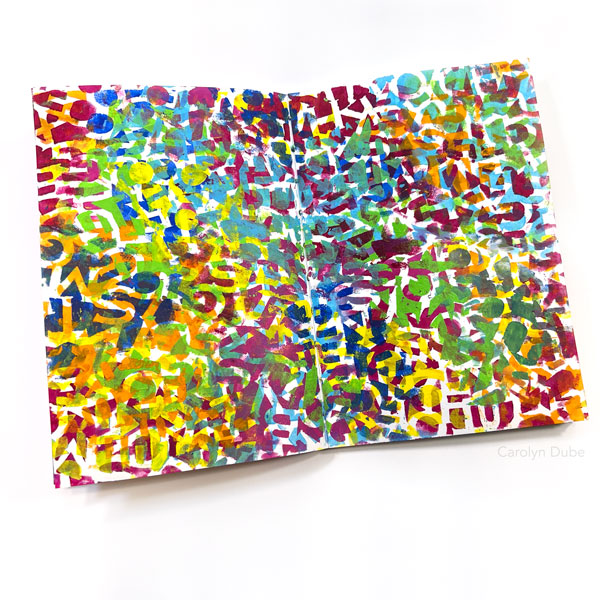 Now it's your turn to play! Grab a stencil that doesn't have a repeating pattern on it and fill a space larger than the stencil just to get a feel for repeating a non-repeating pattern.
While you're creating, I hope you'll grab your camera and take a picture because we would all love to see it! Share it with us all here in the comments below!
Supplies used in this lesson: I encourage you to substitute whatever you want whenever you want! A word about pricing- if a supply seems bizarrely expensive, substitute with another supply. I've found prices, especially on Amazon can really fluctuate. You can see the full workshop supply list here.