Stencil and paint can create areas of texture, the kind you just feel drawn to touch!
Video password:rainbow
Download the video here. Need help? Check out this page.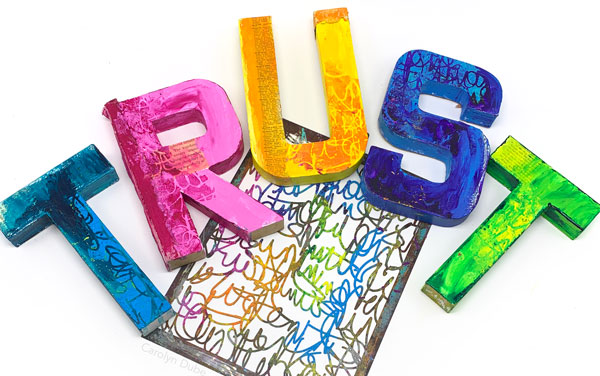 In the last two videos, I stenciled onto white paper. Here, I'm adding a colorful layer before stenciling. There are 2-3 colors on each letter and having just subtle smears adds enough color that the eye feels it all belongs there.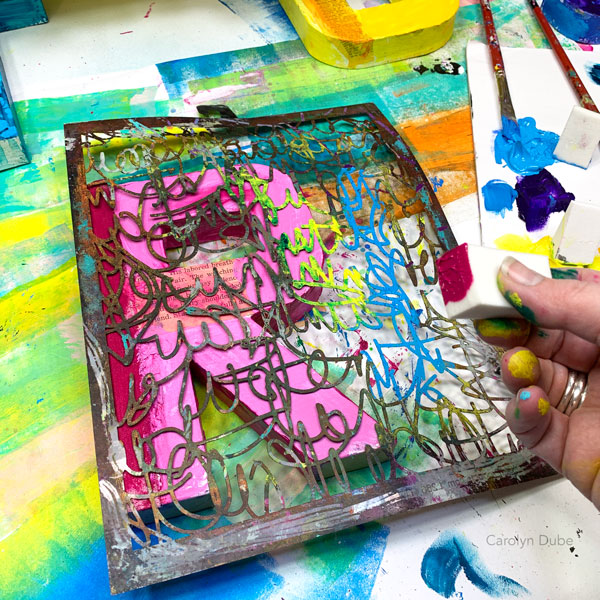 In order to get somewhat clear stenciling when using this much paint, it needs to be a thicker paint. That thickness is what creates the texture.
I moved the stencil around to get to a part without any wet paint on it to prevent color contamination as I went from color to color.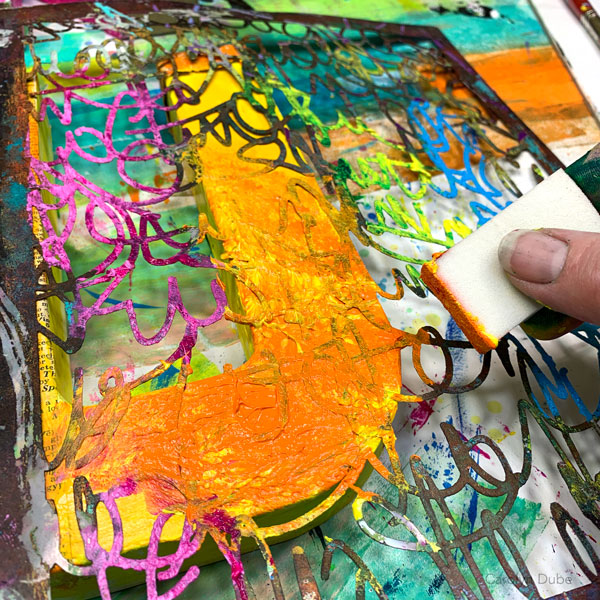 The more paint you use on the stencil, the more texture you'll create. Using multiple colors on the sponge creates color blending. To keep the colors from getting muddy, I stayed in color families. Need help remembering the color families? I've got you! There is a cheat sheet below for you to print out.
To print out the Color Families Cheat Sheet, just right click on the image and choose save as. Then pick where on your computer you want to save it. Then you'll have it and be able to print it out any time you want!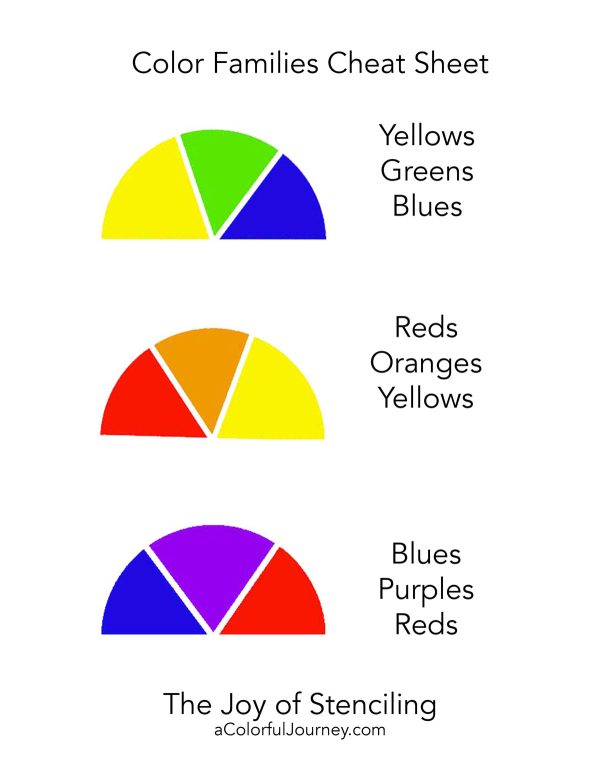 Now it's your turn to play! Grab a stencil and create some texture! I will see you in the next video where we're taking one technique and doing it two ways using very different supplies.
While you're creating, I hope you'll grab your camera and take a picture because we would all love to see it! Share it with us all here in the comments below!
Supplies used in this lesson: I encourage you to substitute whatever you want whenever you want! A word about pricing- if a supply seems bizarrely expensive, substitute with another supply. I've found prices, especially on Amazon can really fluctuate. You can see the full workshop supply list here.
What about the cardboard letters? You can find those at craft and hobby stores in a wide variety of sizes!