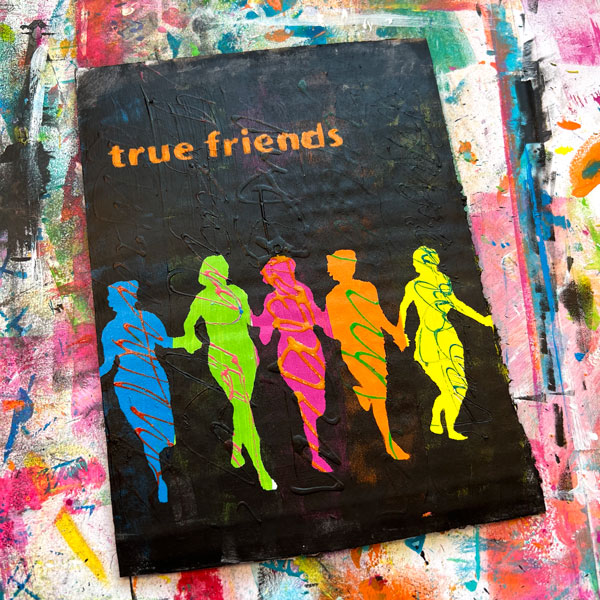 Video password:rainbow
Download the video here. Need help? Check out this page.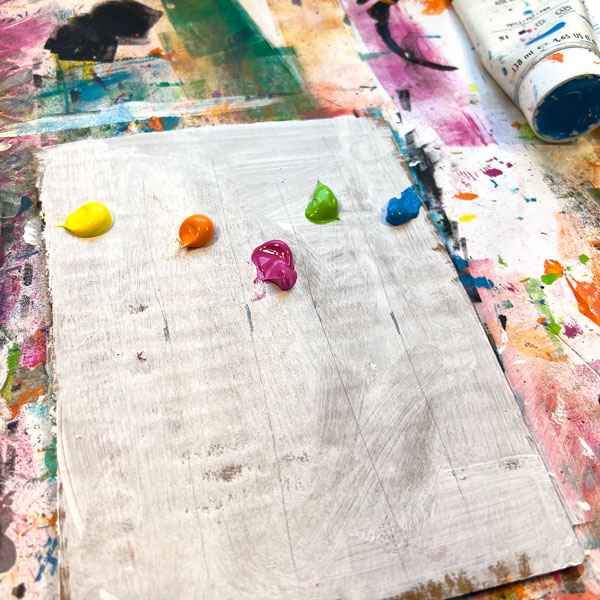 Decide where you're going to add color using the stencil or the mask. Draw light pencil guidelines.
Add stripes of paint.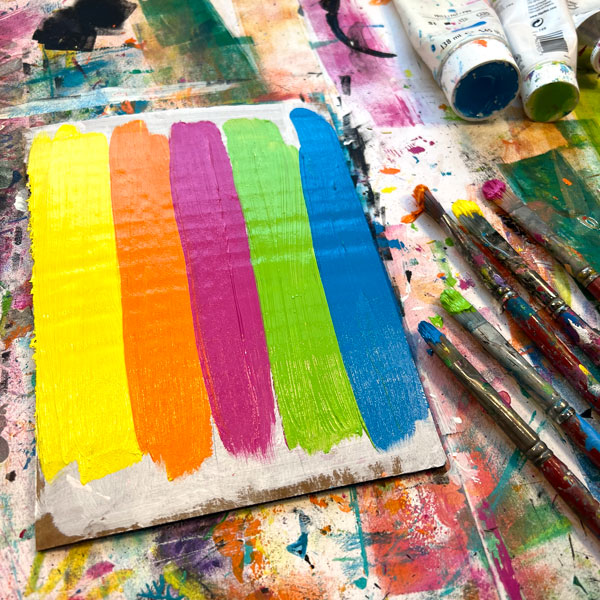 Using a fineliner, add some scribble journaling over the rainbow stripes. The Pico Embellisher comes with the color already in it. The others come as empty tubes and you can fill them with whatever you want. As long as it can come out the tip, you can put it in there! For this video, I used acrylic inks.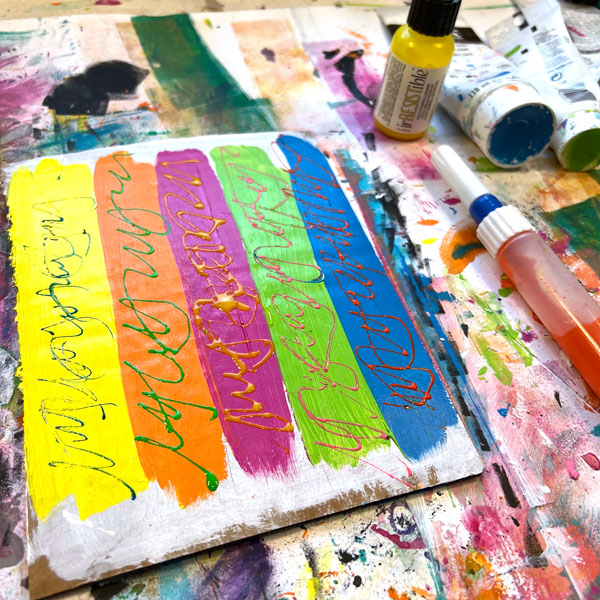 Use the stencil as a guide for placement of the mask. Use a small amount of washi tape or other repositionable tape on the back of it to hold it in place.
Add the black paint, or any other color you want to use. Cover as much or as little of the background as you want- you have the freedom to interpret this technique any way you want.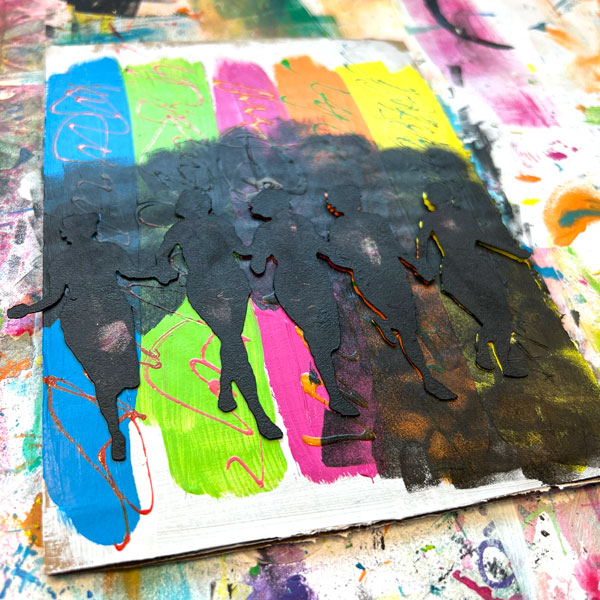 Remove the mask to reveal the color!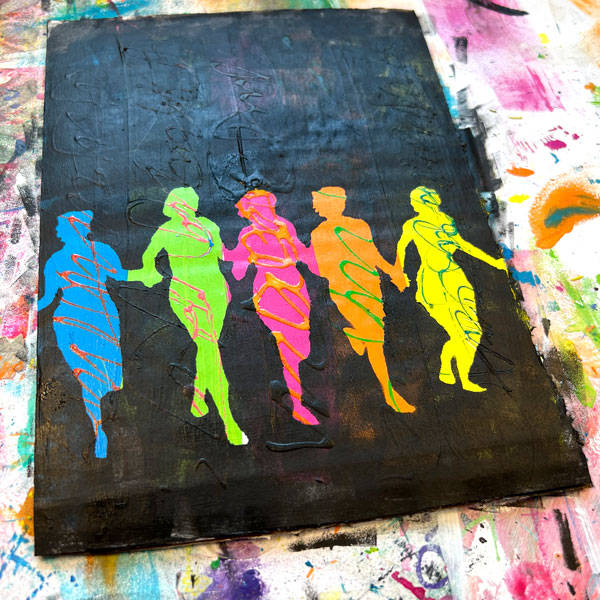 Now it's your turn to play! Take a peek at your stencils and see if you have any masks! Play around with putting colorful layers under the masks!
I will see you in the next video where I'm sharing how to choose a color that will pop other than black or white to use with a mask.
While you're creating, I hope you'll grab your camera and take a picture because we would all love to see it! Share it with us all here in the comments below!
Supplies used in this lesson: I encourage you to substitute whatever you want whenever you want! A word about pricing- if a supply seems bizarrely expensive, substitute with another supply. I've found prices, especially on Amazon can really fluctuate. You can see the full workshop supply list here.
Pico colors used: Dandelion, Electric Coral, and Bahama Blue
Acrylic Ink used:Flame Orange & Light Green