Stencils can create crisp looks, like what you saw in the last video, and they can create loose looks! By using paint and not letting the layers dry in between you can get very painterly stenciling. And all without creating mud, even when you use the entire rainbow!
Video password:rainbow
Download the video here. Need help? Check out this page.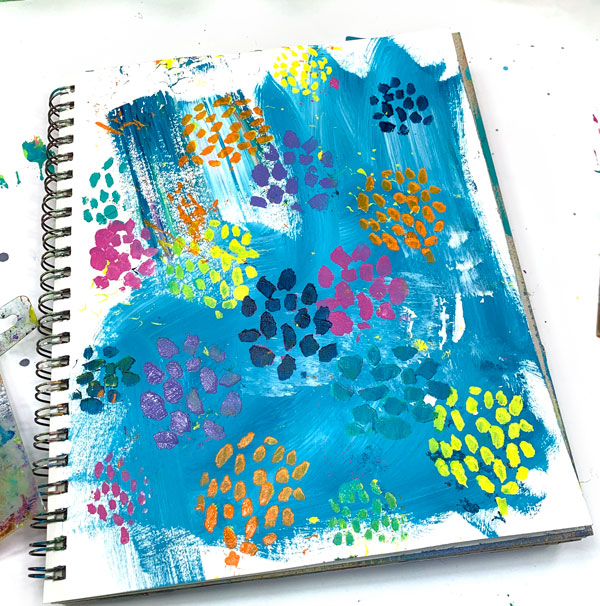 Building the Loose Layers
Start with a background in a mostly solid color.
Stencil randomly. The guide that I use is to just keep any color from being directly next to itself.
Once you've got a bunch of color on there, add a layer of white stenciling. Be sure to get white paint on all areas you're using on the stencil.
Add more layers with the stencil. The mingling of the white paint on the stencil with the color on the cosmetic sponge will create subtle color variations.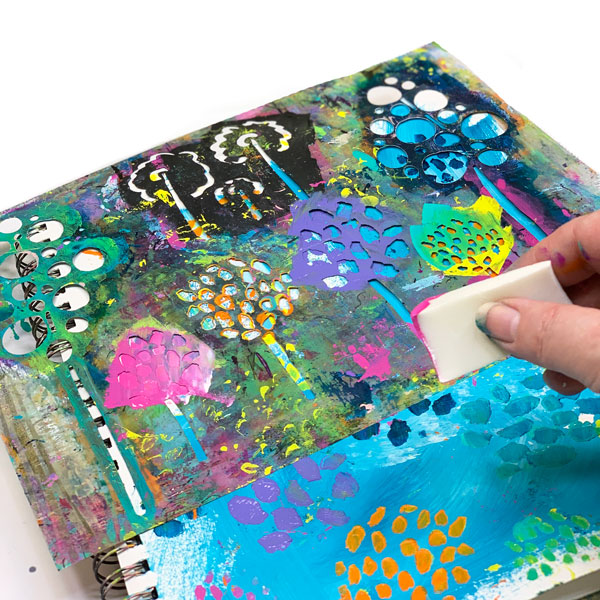 Avoiding Muddy Colors
Each color has its own cosmetic sponge.
Use only color families on any one area of the stencil. This will create subtle color variations and prevent mud. In the video, you saw me use both sides of the stencil to prevent mud from happening. The color families printable reference paper is in the Touchable Texture lesson.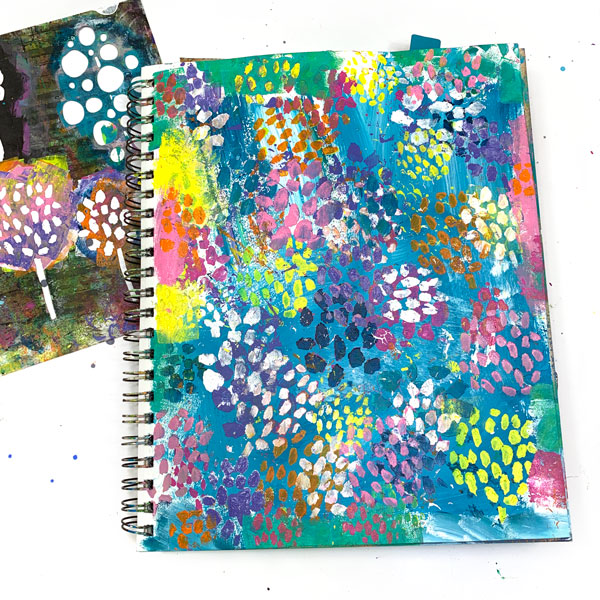 Now it's your turn to play! Grab some paint and a stencil and create some loose layers! I will see you in the next video where we're using metal from the hardware store with stencils!
We'd all love to see what you're creating so grab that camera and snap a pic to share with us in the comments below!
Supplies used in this lesson: I encourage you to substitute whatever you want whenever you want! A word about pricing- if a supply seems bizarrely expensive, substitute with another supply. I've found prices, especially on Amazon can really fluctuate. You can see the full workshop supply list here.