What if you could see exactly how a word or quote would look on what you're creating before you bring in a drop of paint? You can with this easy cheat sheet!
Video password:rainbow
Download the video here. Need help? Check out this page.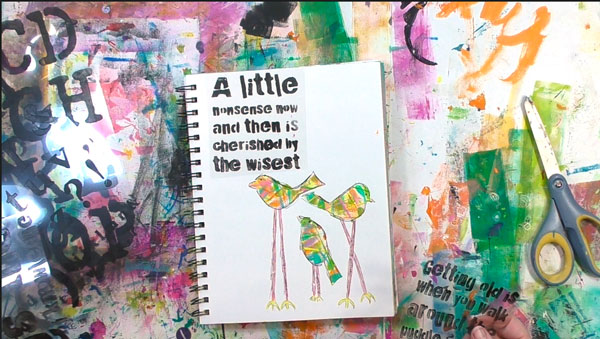 Stencil onto a transparency sheet, or any piece of clear plastic. I tend to do it with letters and words but it works with patterns and designs as well, and a piece of plastic.
Then cut apart any letters or phrases or elements so that you can place them on anything you're creating. This enables you to audition, or test out, any stencil to see if it will fit or if you like the placement before you bring in the paint.
Once you have it positioned, then place the stencil on top of the transparency. Using repositionable tape, like washi tape, tape down the stencil.
The tape holds the stencil in place while you remove your transparency cheat sheet. Then you're ready to add your paint!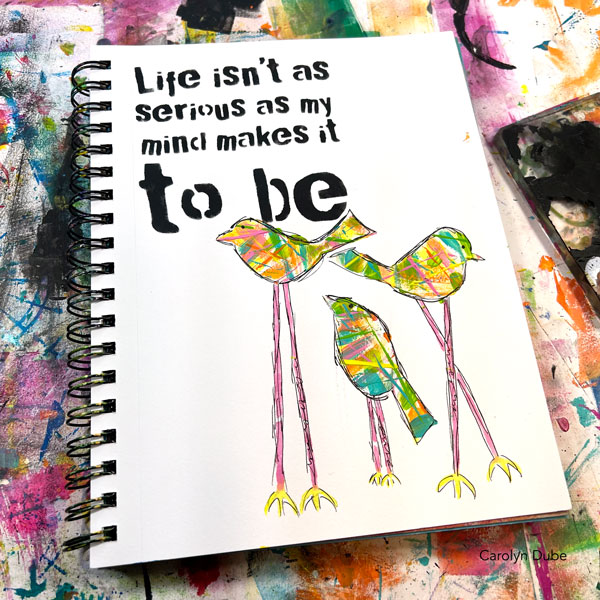 Now it's your turn to play! Look through your stencils and see which one you'd like to have a cheat sheet for and then create one on a piece of plastic!
I will see you in the next video where we're stacking a stencil on top of itself to create a very colorful look.
Grab that camera when you're playing and share a quick snap of your fun with us all in the comments below!
Supplies used in this lesson: I encourage you to substitute whatever you want whenever you want! A word about pricing- if a supply seems bizarrely expensive, substitute with another supply. I've found prices, especially on Amazon can really fluctuate. You can see the full workshop supply list here.